Krafla Magma Testbed (KMT) aims to create the world's first magma research facility providing unparalleled opportunities for both basic and applied research in several fields, such as volcanology, basic science, geothermal energy, technology and innovation. KMT is, without a doubt, the most ambitious project  GEORG is coordinating and holds enormous promise. In 2019, the KMT consortium received formal letters from the Icelandic, UK and Italian governments, promising financial and scientific support to the KMT project. In October 2019, the KMT team participated in the Arctic Circle Conference in Reykjavik Iceland. At the Conference, the KMT team introduced the project to high-level US officials, aiming for more formal cooperation. 
KMT was featured twice in 2019 in the American Geoscience Union's magazine Eos: 
Planning an International Magma Observatory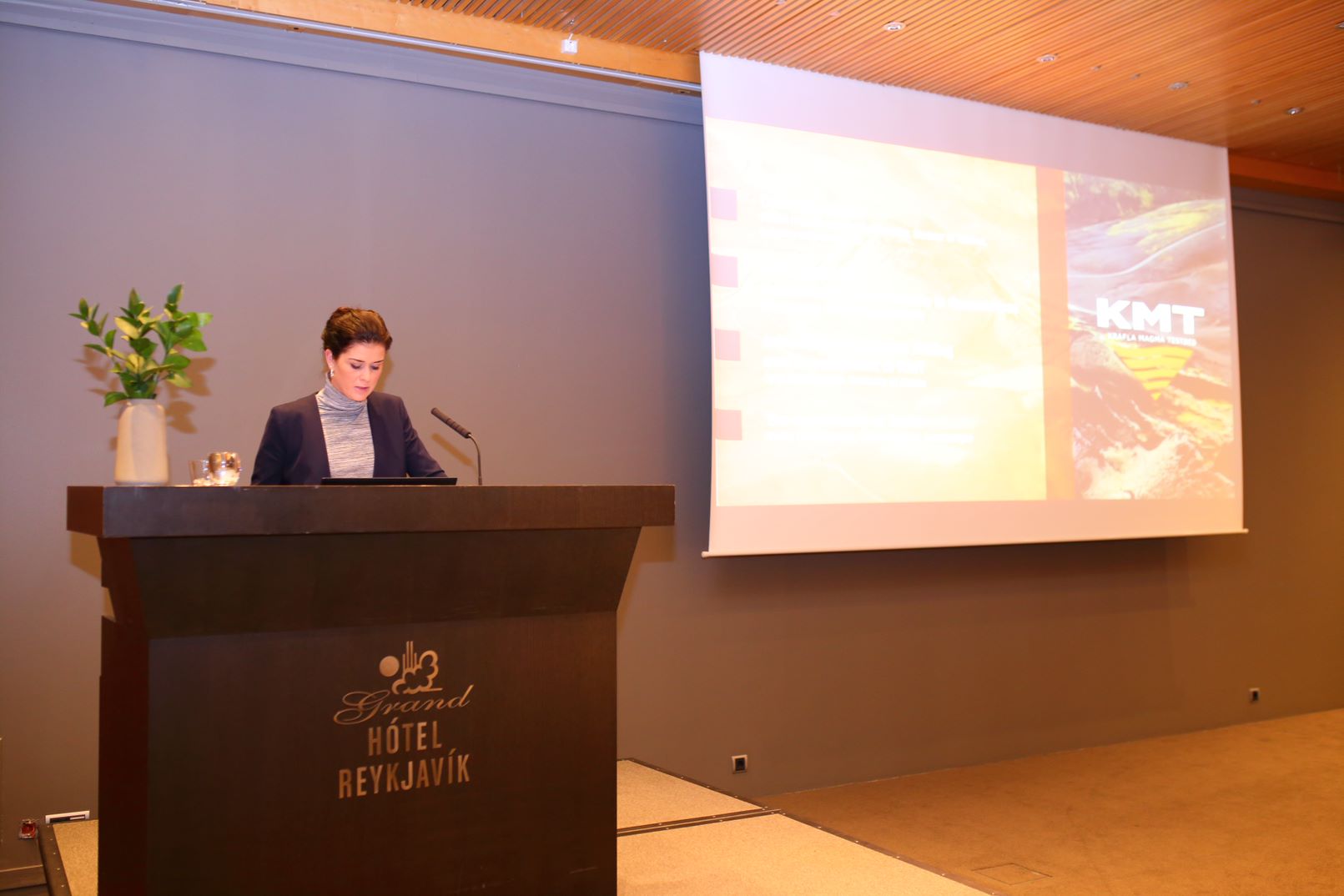 Þórdís Kolbrún Reykfjörð Gylfadóttir,
Iceland's Minister of Tourism, Industry and Innovation speaking at the KMT Workshop 2018 in Reykjavik.