GEORG

–

Impartial collaboration platform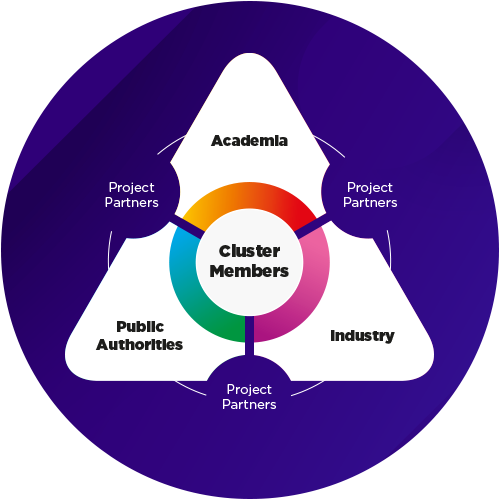 Cluster members
The partners making up GEORG are highly multidisciplinary and consist of all the leading educational and research organizations, energy companies, engineering firms, and startups in Iceland, as well as their key international collaborators in the geothermal sciences and energy resources utilization. 
Academia
Whether through cluster members or through international projects, GEORG collaborates with the best academic and research centres in the field of geothermal. GEORG connects research groups in academia to actors in the industrial and decision-making sectors at the national and international levels.
Industry
Both in Iceland and internationally, GEORG collaborates with partners from the industry sector. GEORG counts among its members the three largest energy companies in Iceland as well as the main players in the engineering consulting field, besides, international industry partners from its projects. GEORG offers them an impartial platform to collaborate and contribute to geothermal research. 
Public Authorities
GEORG collaborates through its various projects with many national energy authorities in a number of countries in Europe as well as in the United States. It supports cooperation locally and internationally and assists in harmonizing different perspectives and approaches for better efficiency.