Startup Energy Reykjavík will be held for the third time this fall.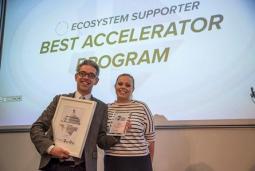 Our goal is to help those who want to execute business ideas in the field of energy and clean-tech. Chosen applicants receive $40.000 and 10 weeks of intensive training.
We are now accepting applications!
If you want to challenge yourself and create something new and valuable with guidance from experienced professionals, apply now!
Have a look at article about renewable energy business in Kjarninn magazine