GEORG is leading the GEOTHERMICA Project Office supporting the coordinator and consortium management team in implementing the co-fund calls, ensuring optimal, flexible, and smooth operations of all activities.   
GEOTHERMICA's 1st Call projects delivered their 18-month work results by the end of 2019 and are halfway through their funding period now. Having executed the 1st Call with the financial support of the EC, GEOTHERMICA's partners in 2019 launched a second call broadening it with new partners, USA and Norway respectively,  to ensure that the research and innovation space dedicated to geothermal energy is plentiful and attracts excellent talent. The 2nd Call will be launched in late 2020.  
In parallel, the Project Office organised in 2019 with effective results additional joint activity the GEOTHERMICA Round Table meeting together with the Dutch Enterprise Agency. The objective was to inform and coordinate the activities of various European and international organisations aimed at accelerating the uptake of geothermal energy in Europe. The event served as a platform to merge the perspectives of industry, research, and the EC–Member States in shaping the role of geothermal energy in future energy systems and received outstanding results.  
The project has received funding from the European Union's Horizon 2020 research and innovation programme under grant agreement No 731117.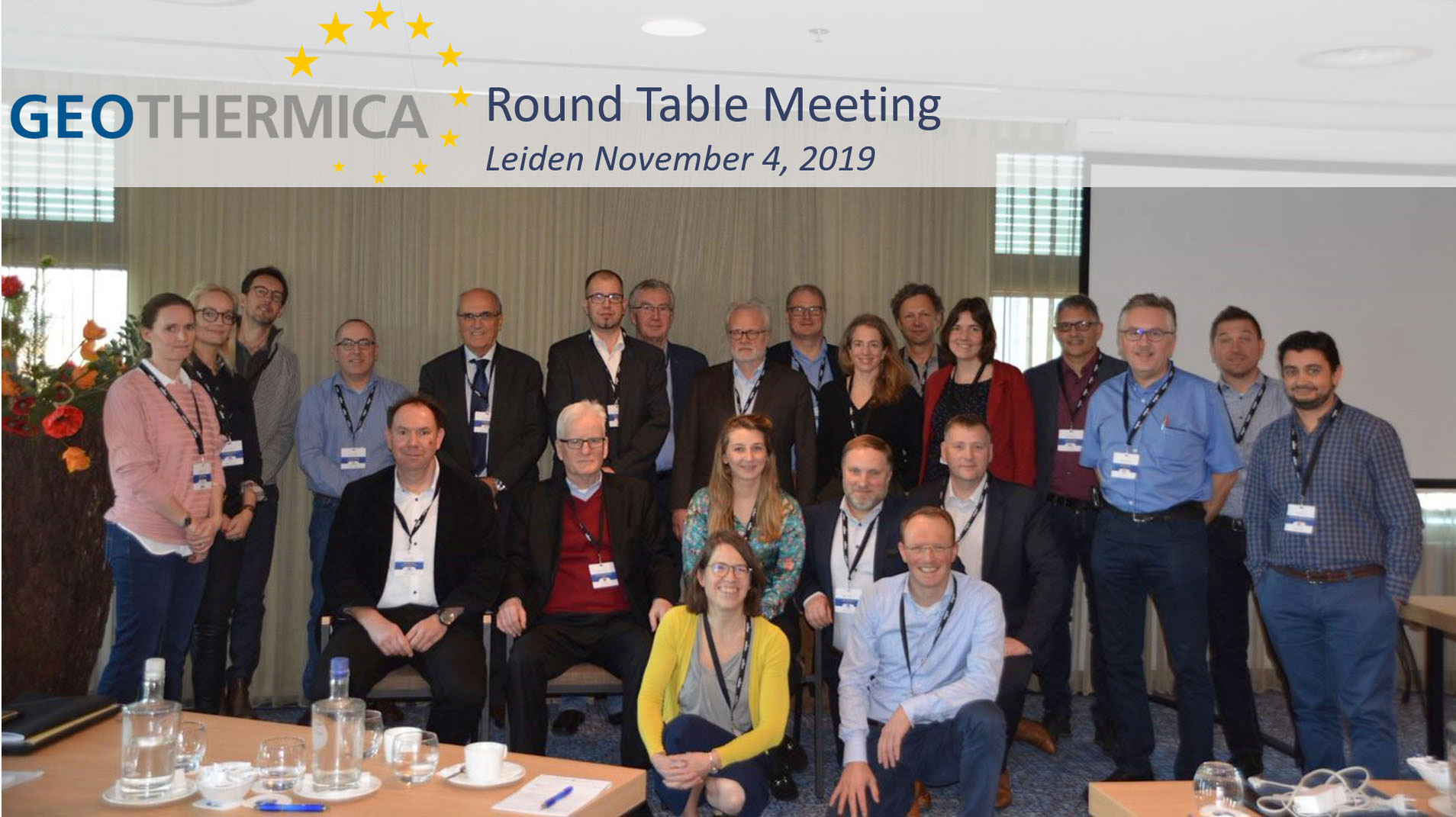 GEOTHERMICA Round Table meeting attendees representing European and international organisations, Leiden, November 2019