Total project cost
ISK 80.9 M
GEORG SUPPORT
ISK 15.3 M


MSC students
4
BSC students
1
The overall goal of the project was to design and build a photo bioreactor-based algae factory utilizing geothermal energy in an efficient manner to fix CO2 into valuable chemicals that are produced from algae.
A new photobioreactor (PBR) design was proposed that combines light-emitting diode (LED) technology and algal biotechnology to produce algae from electrical energy and CO2 emitted from geothermal wells in Iceland. Many of the fundamental design parameters of such a factory have already been determined through experimentation with a fully functional prototype operated at the Centre for Systems Biology at the University of Iceland.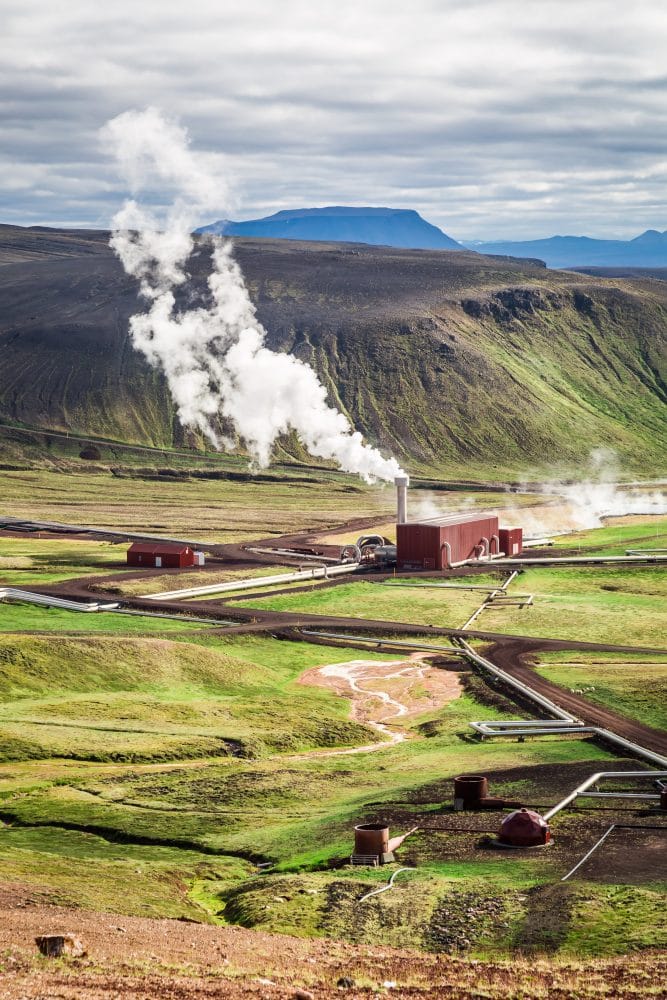 Partners



Publications
A multidimensional analytical approach based on UHPLC-UV-ion mobility-MS for the screening of natural pigments (2015); Pacini, T., Fu, W.Q., Gudmundsson, S., Chiaravalle, A.E., Brynjolfson, S., Palsson, B.O., Astarita, G., Paglia, G.; Analytical Chemistry, 87, 5, 2593-2599
Biotechnological production of value-added carotenoids from microalgae: Emerging technology and prospects (2014); Wichuk, K., Brynjólfsson, S., Fu W.; Bioengineered, 5, 3.
Effects of abiotic stressors on lutein production in the green microalga Dunaliella salina (2014); Fu, W.Q., Paglia, G., Magnusdottir, M., Steinarsdottir, E.A., Gudmundsson, S., Palsson, B.O., Andresson, O.S.,Brynjolfsson, S.; Microbial cell Factories, 13, 3
Enhancement of carotenoid biosynthesis in the green microalga Dunaliella salina with light-emitting diodes and adaptive laboratory evolution (2013); Fu, W., Guðmundsson, Ó., Paglia, G., Herjólfsson, G., Andrésson, O.S., Palsson, B.Ø., Brynjólfsson, S.; Applied Microbiology and Biotechnology; 97, 6, 2395-2403
UPLC-UV-MSE analysis for quantification and identification of major carotenoid and chlorophyll species in algae (2012); Fu, W., Magnusdottir, M., Brynjolfson, S., Palsson, B.Ø., Paglia, G.; Analytical and Bioanalytical Chemistry, 404, 10, 3145-3154
Maximizing biomass productivity and cell density of Chlorella vulgaris by using light-emitting diode-based photobioreactor (2012); Fu, W.Q., Gudmundsson, O., Feist A. M., Herjolfsson, G., Brynjolfsson, S., Palsson, B. O.; Journal of Biotechnology, 161, 3, 242-249