On Thursday 14 December 2017, GEORG Geothermal Research Cluster is holding a Final Meeting of Deep Roots of Geothermal Systems after years of operation and great results of researchers involved!
Meeting will be held at Viðgelmir, Grenásvegur 9, 108 Reykjavik from 9:00 – 17:30.
The goal of the Final Meeting is to showcase and summaries the achievements of Deep Roots of Geothermal projects and to explore further current and future opportunities for collaboration within the roots of geothermal systems.
More about DRG projects – visit website http://georg.cluster.is/deep-roots-of-geothermal-systems/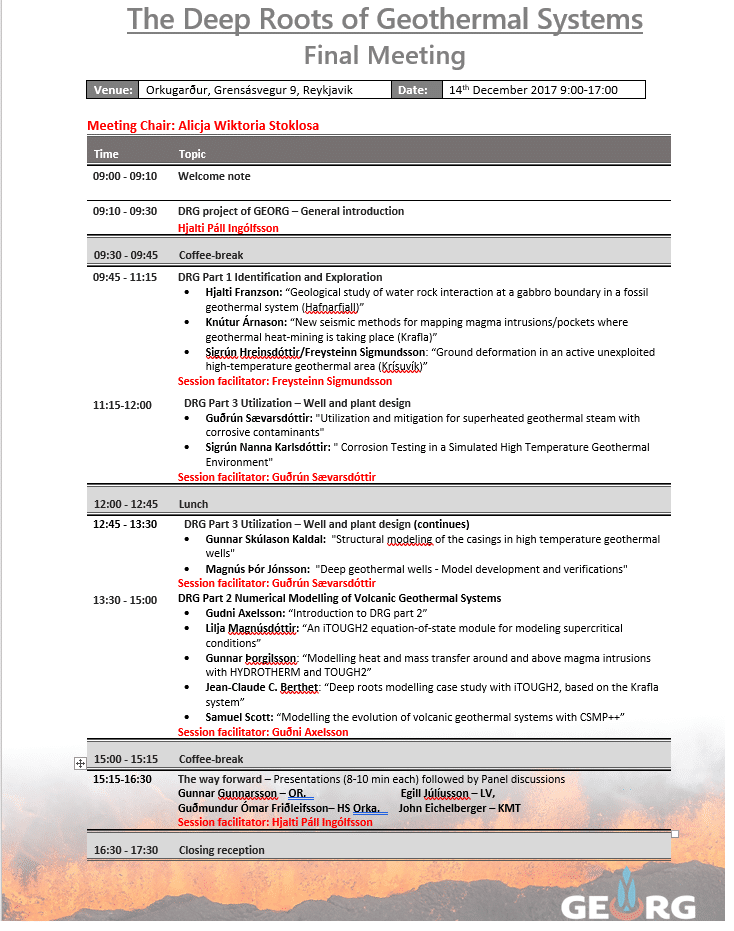 AGENDA*
*changes may apply