The world economy today relies on utilizing carbon based energy sources which are both a scarce resource and add to the concentration of greenhouse gases (GHG) in the atmosphere that are predicted to lead to climate change. To reduce emissions of GHG and thereby affect predicted changes in climate, it is necessary to find alternatives to carbon based energy sources. It is likely that the solution to this challenge will be based on developing a portfolio of alternatives that can be applied either globally or locally.
By enhancing research and development of geothermal resources in a sustainable way, geothermal resources in a sustainable way, geothermal energy will constitute an important part of reducing the world dependence on carbon-based energy sources.  Hence, the foundation of an international GEOthermal Research Group (GEORG) is vital.  It will be based on the principles of creating a critical mass of joint resources and efforts to break through existing scientific and technical barriers to innovation in the field, and soon be able to increase significantly the number of qualified experts in geothermal research, engineering, design and technical exploitation of the resource.
International leader in geothermal energy research
The main objectives are summarized as follows:
*  Reduce worldwide GHG emission worldwide by contributing to significant increase in sustainable energy production/utilization from geothermal sources
*  Make Iceland a case study for near energy independent and carbon neutral society
*  Create a platform for entrepreneurship and export of geothermal energy resources and education, both for partners in the group and in the ensuing creative environment established through its national and international operations
GEORG plans to attain these ambitious objectives by increasing substantially research, education and distribution of knowledge in the field of geothermal energy resources, their sustainable utilisation, and in addition create a innovative way for education organizations, research institutions, companies and other stakeholders to work together.
GEORG research priorities
Research on the nature of geothermal systems is a geological subject, which requires fundamental knowledge of the nature of the host rock, reservoir fluid properties, chemical processes at different temperatures and pressures, and geological makeup of the geothermal areas and the upper crust when focusing on deep drilling options. In the context of obtaining better understanding of the
geothermal resources, the development of in-silico mathematical simulation models will play a key role in assessing possibilities and effects of utilization of the geothermal resources based on input data from measurements of a large number of variables. This should include factors / variables relating to e.g. sustainability, economics, socio-economics, energy harvesting, technologies, and limitations that may apply. Another research area would cover improvement of methods for measurements and in laboratory research on interactions of different environmental variables and theoretical situations.
Overview of the initial key priority research areas that the GEORG plans to focus on:
Further the understanding of geothermal systems, especially their deeper parts, by applying an array of existing and new exploration methods, laboratory experiments and numerical simulations, and in this way enhancing the economical harvesting of this resource in a sustainable manner, 
Improved design, and technical solutions for utilization of geothermal resources. This would include issues like e.g. drilling technology, borehole casings, equipment and pipelines on the surface, electricity production and/or hot water production, and geothermal liquid/steam wastes sustainable use or depositing, 
To enhance knowledge required for sustainable utilization and operation of energy harvesting from geothermal resources,  
Develop methods to minimize environmental impacts from harvesting geothermal energy,  
To establish understanding of current barriers to geothermal resources utilization, and to mitigate their removal, and promote globally sustainable use of the geothermal resources,  
To analyse in detail the social and economic impact that utilisation of geothermal energy has had on Icelandic society, 
Develop new innovative and multiple uses for the geothermal fluids.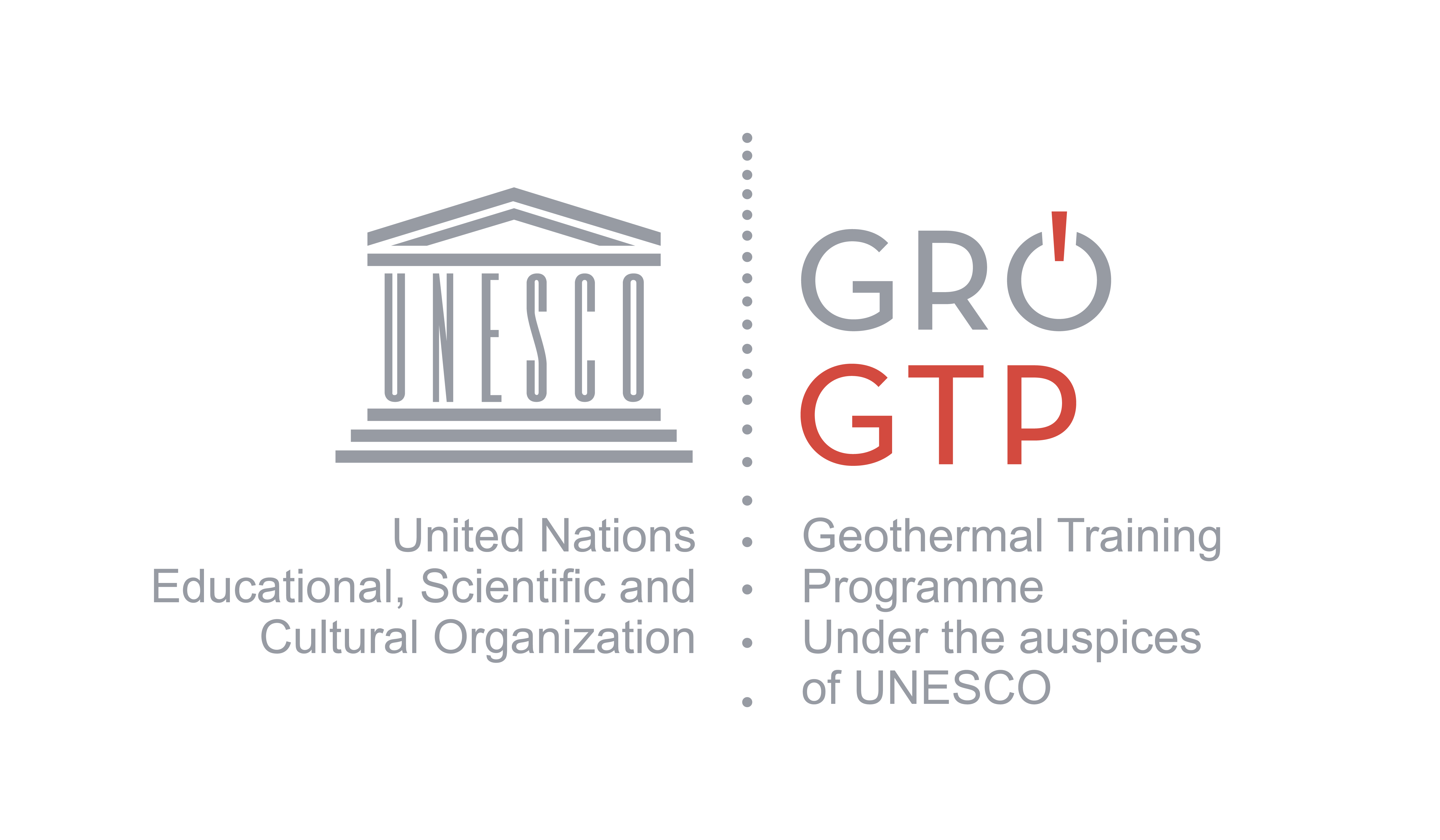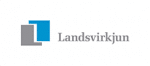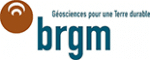 The BoD is responsible for the proper administration of the Grouping in accordance with Statutes, the fulfilment of the public duties, and the communication among the Members. The following individuals were elected as a BoD member at the General Annual Assembly on 1st June, 2017:

 Sigurður Magnús Garðarsson (HÍ)
Chair

 Bjarni Pálsson (Landsvirkjun)

Carine Chatenay (Verkís)

Edda Sif Aradóttir Pind (OR)

 Einar Jón Ásbjörnsson  (HR)

Kristín Steinunnardóttir (Mannvit)

Halldór Geirsson (HÍ)

Rúnar Unnþórsson (HÍ)

 Steinunn Hauksdóttir (ÍSOR)
The Science Academy has a high level advisory function for the overall research policy and priority setting, approving project funding policy and selection procedures, and may also act as a moderator for any scientific disputes that may arise within ongoing research projects managed by the grouping.
The Science Academy will evaluate project proposals from the scientific and technical point of view while the BoD of GEORG will take the final decision of funding based on the opinion of the Science Academy and with respect to the strategic importance as well as budgetary constraints.
At the General Assembly on May 20th, 2014, the following indivitual were elected as member of the Science Academy:
Sveinbjörn Björnsson
SA Chairman
Árný Erla Sveinbjörnsdóttir
University of Iceland
Brynhildur Davíðsdóttir
University of Iceland
David Brunh
GFZ
David Mainprice
Geosciences Montpellier (CNRS)
Einar Gunnlaugsson
Reykjavik Energy
Guðni Axelsson
Iceland GeoSurvey
Guðni A Jóhannesson
National Energy Authority
Halldór Pálsson
University of Iceland
Hrefna Kristmannsdóttir
Independent
Ingólfur Örn Þorbjörnsson
ISOR
Kristinn Ingason
Mannvit
María S Guðjónsdóttir
Reykjavik University
Ólafur Guðmundsson
Uppsala University
Sæunn Halldórsdóttir
ISOR
Sunna Wallevik
Gerosion
General Annual Meeting 2020


Annual Report 2019 presented Sigurður Magnús Garðarsson
General Annual Meeting 2019


Annual Report 2018 presented Sigurður Magnús Garðarsson
General Annual Meeting 2017


Annual Report 2016 presented Sigurður Magnús Garðarsson


Annual Report 2016 presented Sigurður Magnús Garðarsson


Annual Report 2015 presented Sigurður Magnús Garðarsson


Annual Report 2014 presented Sigurður Magnús Garðarsson


Annual Report 2013 presented Sigurður Magnús Garðarsson


Annual Report 2013 presented Sigurður Magnús Garðarsson


Annual Report 2011 presented Sigurður Magnús Garðarsson


Annual Report 2010 presented Sigurður Magnús Garðarsson
Open Conference - GA 2010

Opening Address Sigurður Magnús Garðarsson

The International Partnership for Geothermal Technology Ólafur G Flóvenz

International Energy AgencyGeothermal Implementing Agreement Jónas Ketilsson

Mannvit Engineering – International Operation Tryggvi Jónsson

EIGMA – Project presentation Magnús Þór Jónsson

High pressure and temperature grouts – Project presentation Gísli Guðmundsson

Biological Utilization of Geothermal Gas. – Project presentation Guðmundur Óli Hreggviðsson

Resistivity survey of Grímsvötn – Project presentation Arnar Már Vilhjálmsson
General Assembly 2009 Kick Off Conference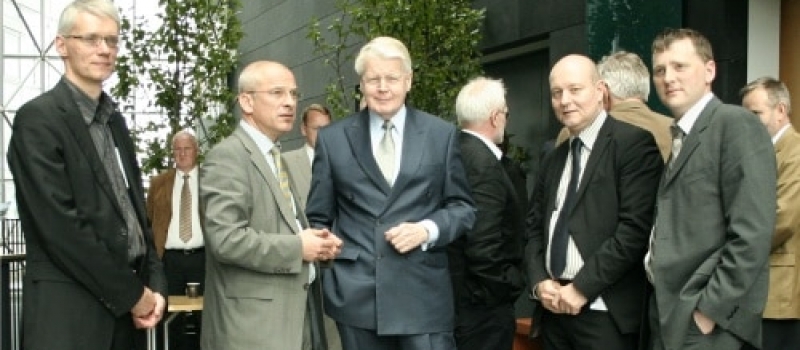 On June 18th a open conference on geothermal energy research was held in the Reykjavik Energy headquarters. The conference was held in a connection with the kick off meeting of GEORG. A number of respected experts and scientists addressed the conference following an opening address by the Icelandic minister of industry.
Please find below a link to the opening address of the Icelandic minister of industry as well as the presentations by the experts.

Katrín Júlíusdóttir Minister of Industry

Sigurður M. Garðarsson Chairman of the Board




Sveinn Agnarsson University of Iceland

Einar Gunnlaugsson Reykjavik Energy

Geir Þórólfsson & Jónas Matthíasson HS-Orka & Verkis